A nationally recognised writer, David Campbell lives in Victoria, Australia, and is currently enjoying retirement after a working life in various education-related fields, including twenty years as a teacher of senior mathematics and English. He divides his  time at the keyboard between poetry (both traditional and free verse), short stories, and newspaper articles.
To download his award winning new eBook 'Riders on the Wind' please click here. 
Riders on the Wind took out Book of the Year at the 2014 Australian Bush Laureate Awards at the Tamworth Country Music Festival.  David's poem The White Man's Way also won Published Poem of the Year.
David particularly enjoys traditional verse, believing strongly in the assistance that a good understanding of rhythm and rhyme gives to any form of writing. Not only is this style of poetry accessible to all, it is a tremendously valuable teaching tool when working with young children.
With this in mind, he and his wife Ellinor, together with illustrator Cathy Scott, produced Simply Poetry!, a book of original poems for pre-school children. David has also contributed extensively to two other poetry books for children and published two collections of award-winning traditional verse (Skycatcher and Riders on the Wind) and a book containing eleven of his short stories (Morning Light).
One of his short stories featured in Best Australian Stories 2005 (Black Inc.) and other stories have appeared in Award Winning Australian Writing 2009, 2010 and 2011 (Melbourne Books), and Award Winning Bush Verse and Stories 2012 (Melbourne Books).
His poetry has been published in a number of anthologies, including The Best Australian Poems 2012 (Black Inc.), Award Winning Australian Writing 2012, 2013, 2014, 2015  (Melbourne Books) and Award Winning Bush Verse and Stories 2012 (Melbourne Books).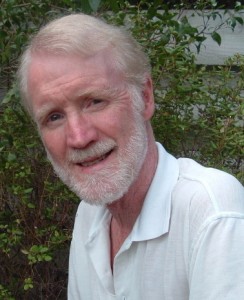 At the beginning of 2013 David was appointed editor of Award Winning Bush Verse and Stories 2013 (Melbourne Books) and won Published Poem of the Year (The Truth About Waltzing Matilda) in the Australian Bush Laureate Awards at the Tamworth Country Music Festival. You can hear David read the winning poem by clicking here
For further details of David's published books, please click here
For access to David's award-winning poem 'Wasteland', please click here